JA 2021 Fall Movie Premiere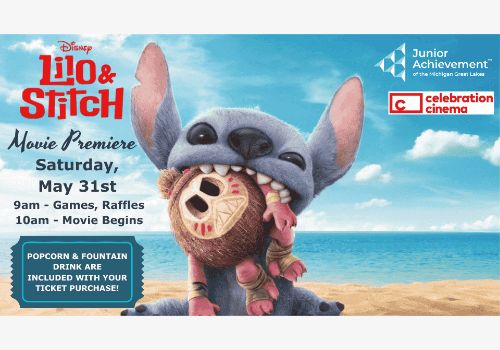 When:
TBD
Where: Celebration Cinema North
JA Movie Premiere is a family fundraising event (Spring and Fall). The percentage of the tickets go to kids in low-income schools and to our charity partners. Kids get to bring their entire families and see a movie while enjoying popcorn and other treats! Students and their families leave with smiles, having spent half a day with the people they love, having a great time.

Fall 2021: Movie TBD | November 2021
Spring 2022: Movie TBD | June 2022   

CONTACT
Katrina Begrow
Sr. Special Events Manager
Email: katrina.begrow@ja.org
616-575-9080 x 2238
Need More Information?