JA Career Success®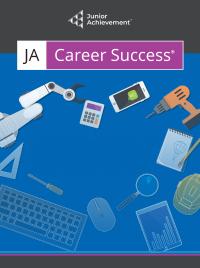 Implementation:
Classroom Based
After School
Virtual
Pillars of Student Success
Work Readiness
High Work Readiness
Entrepreneurship
Moderate Entrepreneurship
Financial Literacy
Minimal Financial Literacy
JA Career Success
equips students with the tools and skills required to earn and keep a job in high-growth career industries. This program covers key topics such as: 4Cs: critical thinking, communication, collaboration, and creativity, strong soft skills, work priorities, STEM and other high-growth industries, personal-brand and job-hunting tools—resumes, cover letters, interviews, and digital profiles.
Following participation in the program, students will be able to:
-- Apply 4Cs: critical thinking, communication, collaboration, and creativity.
-- Demonstrate strong soft skills.
-- Rank work priorities.
-- Recognize STEM and other high-growth industries.
-- Identify personal-brand and job-hunting tools—resumes, cover letters, interviews, and digital profiles.
JA Career Success
is part of the Work and Career Readiness Pathway and is recommended for students in high school.
The program is volunteer-led and kit-based, and can be implemented as a Classroom Based, or JA AfterSchool Program. It includes seven 45-minute sessions with additional extended learning activities and optional digital assets offered throughout.
JA teachers and volunteers are encouraged, as part of this program, to utilize the resources available in JA Connect™ Learning Pathways, located at connect.ja.org. This self-guided experience includes Work and Career Readiness interactives, a digital career book, and games and apps for student use. This resource will enhance and extend
JA Career Success
to help students develop the skills needed to compete in today's job market.
JA Programs support national and state standards in reading, mathematics, social studies, work and career readiness. Please see below for more information on alignment with national and state standards.
Program Concepts
Career clusters, Career planning, Career preparation, Collaboration, Communication, Conflict management, Critical thinking, Education and training, Employer expectations, High-growth jobs, High performance teams, Interests, Inventory and ordering, Job interviews, Job outlook, Job retention, Post-secondary options, Problem-solving techniques, Retail stocking, Skills, Soft skills, STEM, Technical skills, The 4Cs, Working priorities, Workplace skills
Skills Students Learn
Analyze data
collaborative discussions
conflict resolution
communication
competition
creativity and innovation
critical thinking
decision making
following written instructions
formulating answers from personal experiences
goal-setting
identify behaviors
interpersonal skills
organizing information
prioritizing
problem solving
research skills
role-playing
self-assessment
time management
work collaboratively
working in groups
Virtual Implementation
Remote live implementation is available for JA Career Success


Alignment with State and National Standards
Request a Presenter to Teach Curriculum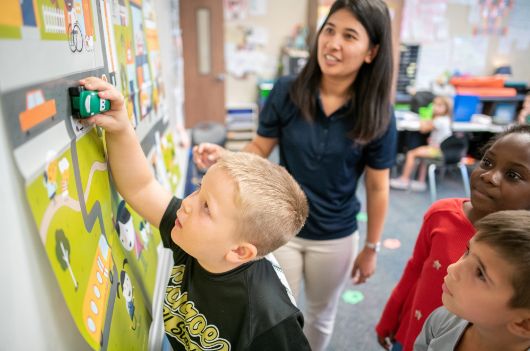 Junior Achievement lessons are delivered by volunteers from the community. These presenters are prepared by JA to facilitate engaging learning activities that focus on financial literacy, work and career readiness, and entrepreneurship. This results in an enriched learning experience that helps students make the connection between what they learn in school and the world outside the classroom.
Steps to Request a Presenter
1) Request Info
Once you've decided to have a JA volunteer in your classroom, fill out the form on this website. You will receive information on next steps.
2) Pick Schedule
You will be able to coordinate a schedule that works for your class either online or in conjunction with a JA representative.
3) Meet Presenter
Once a volunteer is identified for your class, JA will connect you with the presenter to discuss roles, expectations, and logistics.
4) Empower Students with Standards-Based Education
After all details are in place, the JA volunteer will deliver lessons to your students either virtually or in-person.
Select a button below to see how you or your organization can get involved with Junior Achievement of the Michigan Great Lakes.
Donate
Volunteer
Request A Program
We use cookies to provide you a personalized experience. How we do this is by analyzing user behavior on our site and sharing data with our advertising and analytics partners. You consent to our cookie policy if you continue to use this website.