Volunteer
Become a Mentor for K-12 Students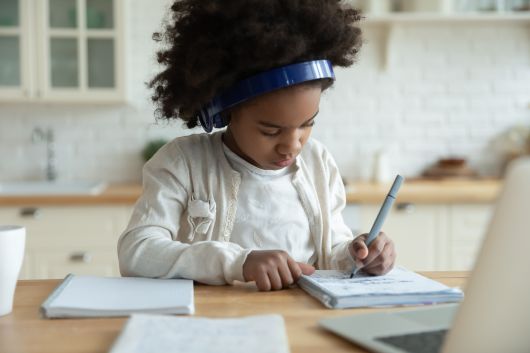 Junior Achievement of Michigan Great Lakes provides volunteers with training that is simple and relatable; programs that are engaging and fun; and a classroom full of eager kids ready to learn from you!

As a Junior Achievement volunteer, you will inspire kids to achieve a more fulfilling career and life by contributing your professional insights and personal experiences to the programs you teach.
Easy Step-by-Step Process

1) Sign Up
How you volunteer is important! Select the type of volunteering that is most suitable to get more information and complete a form that our Programs Managers will use to contact you.
2) Pick Schedule
You will have the opportunity to discuss with your Program Manager your preference of how or where you would like to Volunteer and coordinate your schedule.
3) Attend Training
Our Program Manager will provide you with a short but effective training session in which you will be able to ask questions. We will make sure you are ready to volunteer!
4) Impact Lives
Sharing your professional and personal experiences through the JA program you have selected helps students see how they can achieve their dreams!
Flexible Volunteering Choices
Location
Do you have a child in the neighborhood school? Volunteering for Junior Achievement is flexible and in many cases you serve a class close to your home or work!
Time Investment
Junior Achievement associates provide resources that make preparation easy and with so many learning experiences to choose from you can pick one that best fits your schedule.
Grade Level
Junior Achievement has learning experiences for grades K-12. Volunteers are able to pick what grade range they would prefer to interact with and instruct.
Delivery Model
Welcome to today's education! As a Junior Achievement volunteer you can choose how you would like to serve. We have in-person, virtual, and blended learning experiences!
K-12 Learning Experiences
Elementary
Young kids are the best. If you have a child in elementary school and want to share your experiences while presenting multimedia financial education and enjoy working with younger kids, contact JA of Michigan Great Lakes to learn more about volunteering with JA!
Middle School
Middle School students are the best. Volunteering with kids can be so much fun but it helps when those students are more engaged and curious about the future and the kind of jobs that exist. If you enjoy working with kids, contact JA of Michigan Great Lakes to learn more about volunteering with JA.
High School
Young adults are the best. If you enjoy working with kids that are ready to tackle the world but are looking for the paths to be opened up to them and are fascinated by innovation and entrepreneurship, contact JA of Michigan Great Lakes to learn about volunteering with JA.
Select a button below to see how you or your organization can get involved with Junior Achievement of the Michigan Great Lakes, Inc..
Donate
Volunteer
Request A Program
Organizations Partnering With Us
We use cookies to provide you a personalized experience. How we do this is by analyzing user behavior on our site and sharing data with our advertising and analytics partners. You consent to our cookie policy if you continue to use this website.